A3 Colour Multifunction Printers
Need help finding the right A3 Colour Multifunction Printer, chat with a dedicated product specialist today, (Click on CHAT located in the bottom right corner of the screen)
View Products
A4 Colour Multifunction Laser Printers
Need help finding the right Colour Multifunction Printer, chat with a dedicated product specialist today, (Click on CHAT located in the bottom right corner of the screen)
View Products
A4 Colour Laser Printers
Need help finding the right Colour Laser Printer, chat with a dedicated product specialist today, (Click on CHAT located in the bottom right corner of the screen)
View Products
A3 Mono Multifunction Printers
Need help finding the right A3 Mono Multifunction Printer, chat with a dedicated product specialist today, (Click on CHAT located in the bottom right corner of the screen)
View Products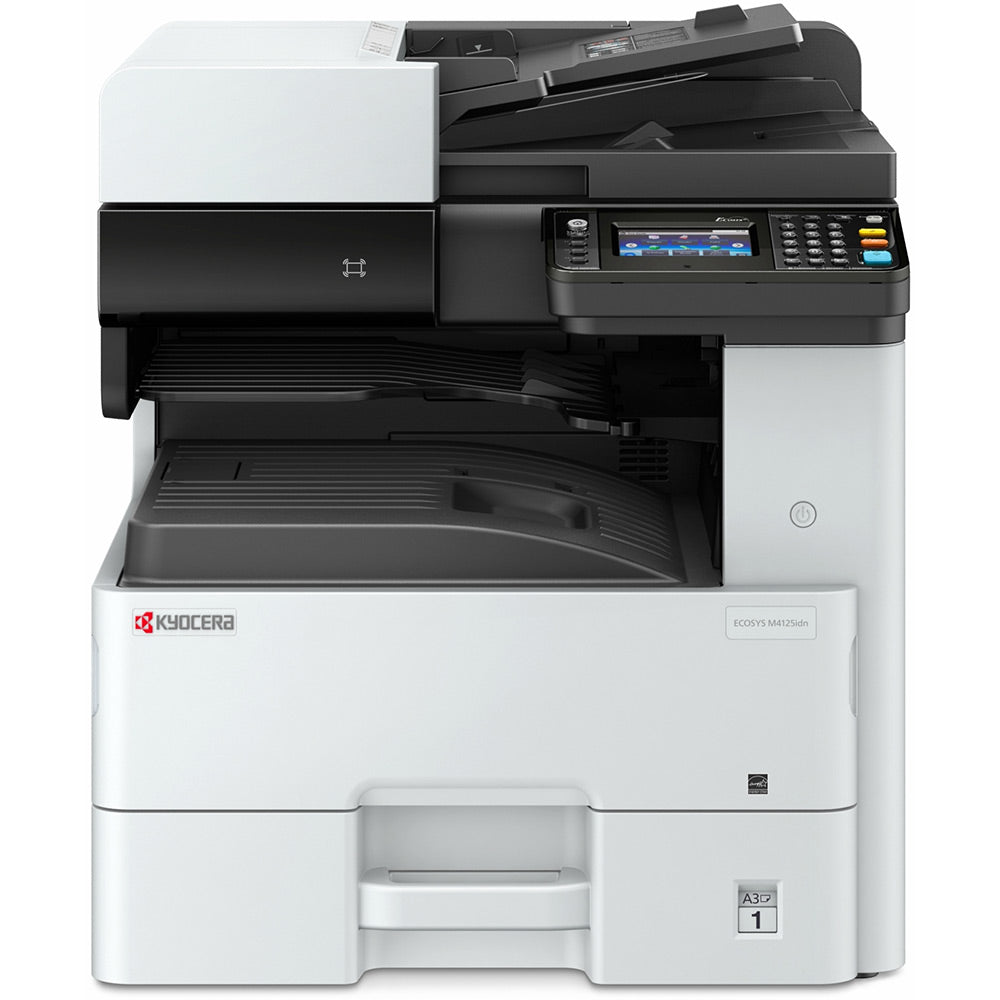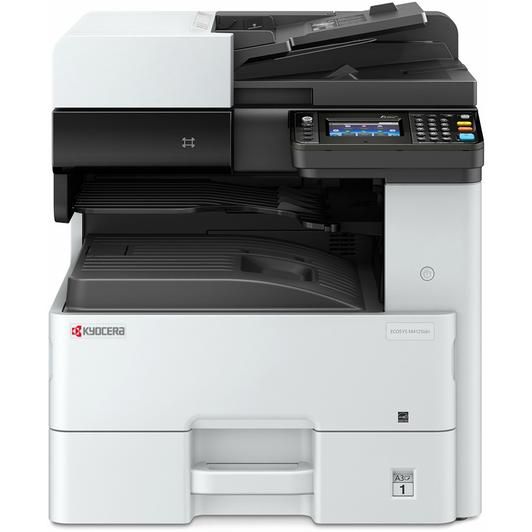 A4 Mono Multifunction Laser Printers
Need help finding the right Mono Multifunction Laser Printer, chat with a dedicated product specialist today, (Click on CHAT located in the bottom right corner of the screen)
View Products
A4 Mono Laser Printers
Need help finding the right Mono Laser Printer, chat with a dedicated product specialist today, (Click on CHAT located in the bottom right corner of the screen)
View Products
A3 Graphic Arts - Transfer Media Printers
Need help finding the right OKI Graphic Arts - Transfer Media Printer, chat with a dedicated product specialist today, (Click on CHAT located in the bottom right corner of the screen)
View Products
Photographic Printers
Need help finding the right Photographic Printer, chat with a dedicated product specialist today, (Click on CHAT located in the bottom right corner of the screen)
View Products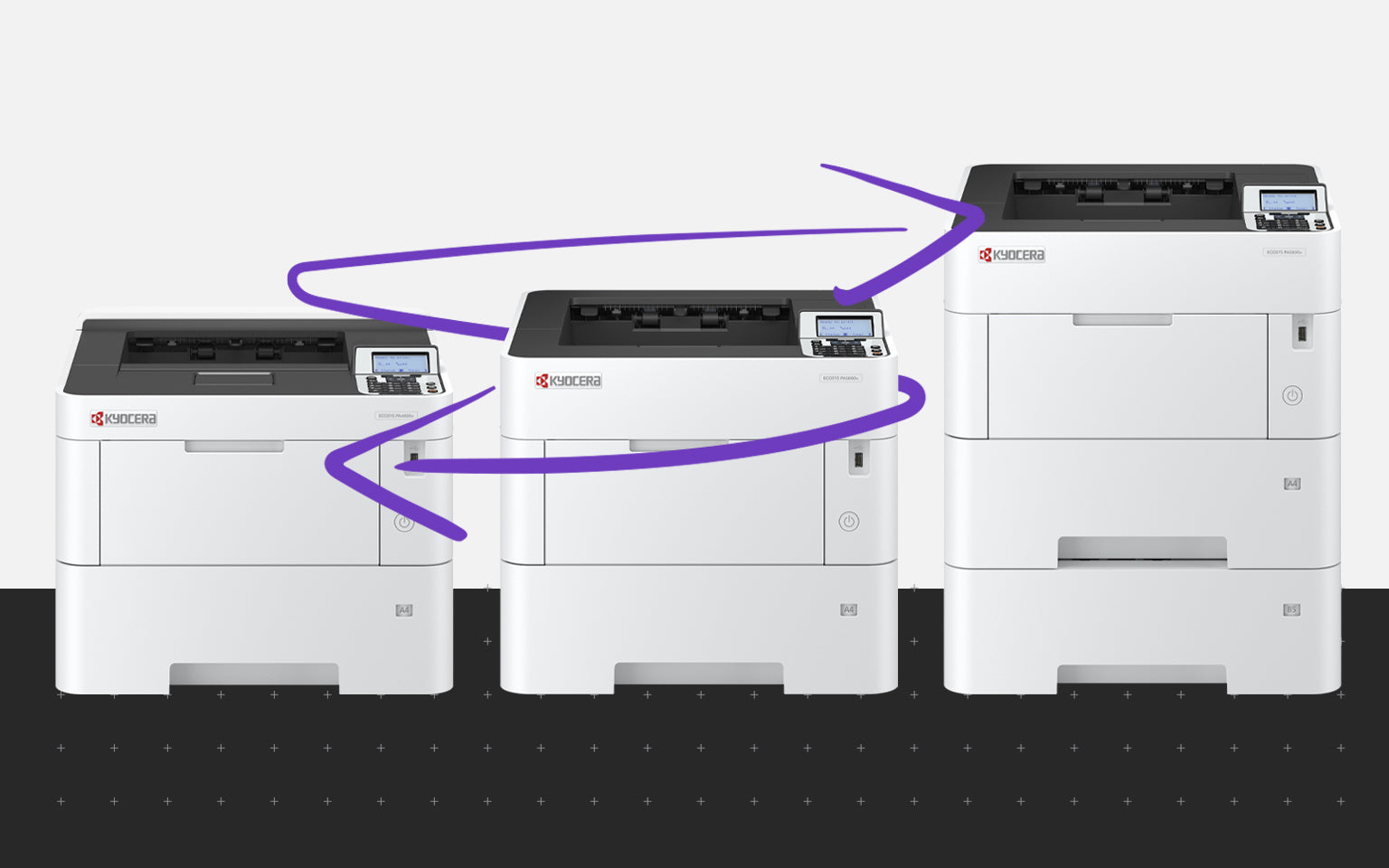 What does Kyocera "ECOSYS" stand for?
Kyocera ECOSYS stands for ECOlogy, ECOnomy and SYStem-printing. With their long-life components, ECOSYS devices are designed to maximise durability and minimise the total cost of ownership with regard to maintenance, administration and consumables. The cartridge-free system means that toner is the only consumable. The modular design concept allows you to add workflow enhancing functions as required. Integrated system software provides long-term cross network compatibility. KYOCERA's long-life components cost you and the environment less.


View products
Reduce PRINT costs, without losing reliability & quality.
Katun Performance™ Katun is our premier compatible Toner brand encompassing the highest quality products that provide OEM-equivalent life, yield & image quality. Katun products are engineered in the USA to the same high standard as OEM products. Katun Toner is around 40% cheaper than OEM toner, providing a significant cost saving.
View products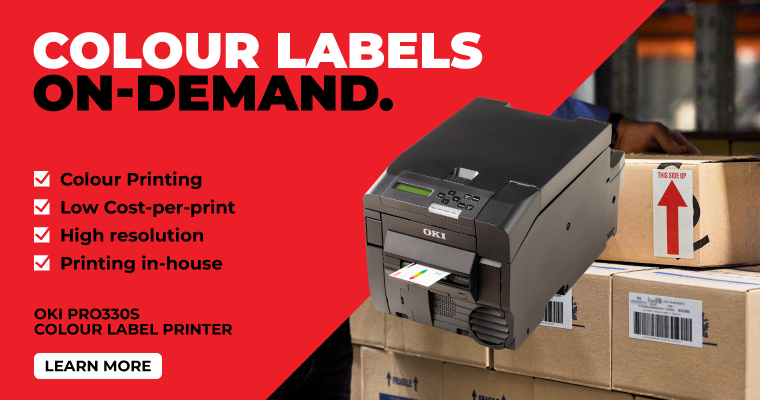 New Outstanding OKI Pro330S Colour Label Printer
The OKI Pro330S is the world's smallest LED dry toner colour label printer. The Pro330S can produce, Vouchers, Coupons, Value-added receipts, ID tags with photos, Visitor Badges, Price and Promotion stickers, Product Labels, Sleeves, Loop ribbons, Labels for boxes.
Learn More
Watch the worlds smallest Colour Label Printer in action.