Enable your vision for simplicity, security, savings and sustainability.
The Printer Clinic has partnered with Lexmark to provide a leading gobal MPS solution to our clients at a local level. We bridge the gap allowing all businesses to benefit from this leading MPS technology.


Eliminate IT burden


Enable digital transformation


Drive savings and flexibility

The foundation of our MPS solution is the Lexmark Global IoT System, an interconnected printing and scanning ecosystem that leverages predictive support to increase uptime and cloud-native services to eliminate IT infrastructure.
The Lexmark Global IoT System harnesses the power of the Internet of Things (IoT) for your benefit. Lexmark printers and multifunction products (MFPs) are loaded with sensors that continuously monitor device performance. We analyse the performance data for usage trends, waste, security risks and more to help you eliminate burden on your IT team.

Reduce  costs, simplify  billing  and improve customer service with Lexmark MPS, which includes more than 1 million devices around the world. Others have multiple systems to track billing, service, etc. Lexmark has one system to seamlessly manage your ecosystem.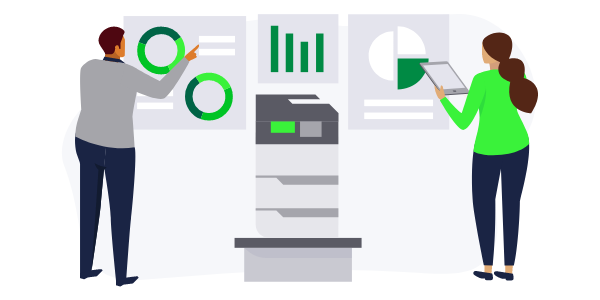 We can fix it before it breaks
Algorithm-based predictive support allows us to do something our competitors can't: We can anticipate and prevent disruptions before they occur. Thanks to our IoT-enabled devices, we know when an issue will arise. We contact you to resolve the problem—often remotely—before you are aware it even exists.

With toner and other supplies, artificial intelligence (AI) enables automatic, just-in-time delivery based on actual usage and eliminates you having to manage inventory. Plus, proactive notifications for service requests, supplies shipment status and more are displayed on the device panel.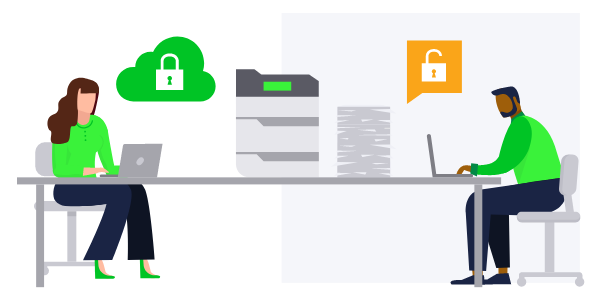 Infrastructure management that flexes
Lexmark infrastructure support and management is flexible to meet your complex requirements. We can fully manage your print infrastructure—or for the ultimate burden relief, Lexmark can replace on-premises print infrastructure with a true cloud-native solution to release print jobs. Our cloud-based print services eliminate server maintenance, streamline user management, and give you greater flexibility, redundancy and scalability. Plus, you get a boost in security.

Empower workplace flexibility with an advanced connectivity suite
Lexmark Cloud Bridge technology enables expanded access to advanced managed print services without the need for additional hardware or software. This connectivity suite unlocks, with simplicity and scale, full MPS capabilities for direct enterprise customers in complex network environments and empowers partners by expanding the types of devices that can connect to Cloud Fleet Management.

Whether used in large enterprise back office environments, distributed retail locations or a remote home office with a single device, Lexmark Cloud Bridge offers dynamic connectivity options for use by any size organisation.


Comprehensive security for your devices, documents and network
Other vendors save their most secure devices for a portion of their portfolio or charge for more security. Not Lexmark.  All Lexmark devices are secure by design. Adding to our security stance, we own our technology, so we are agile and responsive for quicker threat response.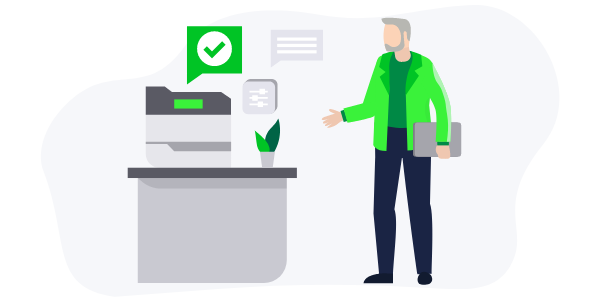 View our range of Lexmark MPS devices
For more information contact us today.